Guide to Cheap Web Hosting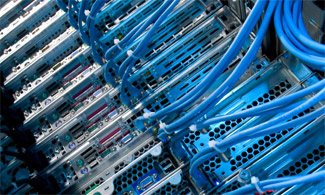 Today, web hosting is a necessary cost for businesses that want to remain competitive and profitable in the modern business environment. However, it does not have to cost an arm and a leg.
Unless one is running a high-traffic website that is consuming a lot of resources and serving up tons of media, one may want to consider making the most of the benefits offered by cheap web hosting.
Choosing a cheap web host can be a complicated process, mainly because there are numerous hosting companies offering cheap hosting services. While one may be tempted to go with a free host, there are many factors to consider, and one will often discover that a paid, albeit cheap host is much better in the long run.
The adage, you get what you pay for, is as true in website hosting as in any other market. However, the exceedingly competitive nature of the hosting market means that individuals and businesses can find some unbelievable bargains. Thus, using a budget web host does not necessarily mean that one will be sacrificing essential features. However, those who choose to go with a budget host should pay close attention to available features, fee structures, and add-ons.
Definition of Cheap Web Hosting
People's standards of affordability differ; after all, a price that sounds reasonable to a multimillionaire may be out of reach for the average person. In the modern marketplace, where even VPS hosting, virtual private server, can easily be obtained for as little as ten dollars a month, budget hosting plans share several common traits:
• They are on the shared hosting level. Despite drops in price and advances in technology, shared hosting is still the most cost effective hosting option available.
• Most budget hosting providers charge less than $5 a month.
• Cheap hosting plans feature basic but adequate features.
Budget Web Hosting Essentials
Individuals and businesses with a modest budget should understand that even the cheapest hosting plan is only a good bargain provided it meets their requirements. A ludicrously low-cost hosting plan is still too high if one's website is down all the time due to resource limits being reached or equipment failure. At a minimum, the hosting provider should provide the following:
• Adequate resources, including room for the website and user traffic, and support for the media, applications, and any other features one may need.
• Reliable performance with a solid uptime rate of at least 99%. A website is only useful and interesting to visitors as long as it is up and running.
• User friendliness. Some hosting providers cut costs by eliminating features such as site management utilities, name-brand control panels, and one-click software installers. People who need easy and quick site management tools should ask about these features before signing up.
• Some cheap web hosting providers also cut costs by eliminating or reducing human tech support. Others eliminate phone support, reduce support hours, or simply furnish a ticketing and knowledge base system. Others even charge an hourly fee or subscription to access support features. People looking for budget web hosting should, therefore, pay a little more for readily-available and reliable support.
• Room to grow. As a business grows, it will likely need a more robust hosting plan with additional features and resources. Before signing up, one should read up on available higher tiers or upgrades to make the transfer as painless as possible.
Locating Cheap Web Hosting Services
Finding a low-cost hosting provider is as easy as typing, budget hosting or cheap hosting, into the search bar of a browser. However, finding the right budget host requires a bit of finesse. One should use an advanced and reputable search tool to narrow down the options based on price, resources, and features. Customer reviews are also useful. Industry reviews related to reliability, performance, etc., are important as well. However, first-hand customer reviews are a gold mine of vital information.
Finding cheap web hosting while avoiding the dangers of false bargains can be tricky, but not impossible. Those who take the time to review their options and pay attention to limitations can get all the hosting resources and features they need at a price that fits their budget.
Posted by myitcastle at 2:23 PM EST
Updated: Sunday, 5 April 2015 2:45 AM EDT
Post Comment
|
Permalink
|
Share This Post